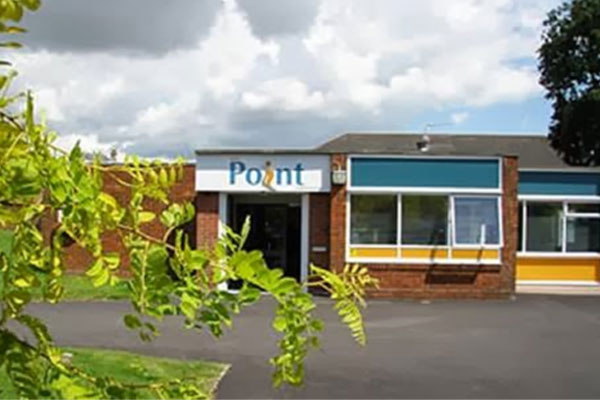 The Point was first known as the Steipnitz Centre and then the Sunray Building. It was purpose built as a centre for disabled adults and dates from 1972. The Charity behind it has had many guises but was started in the sixties by Ruby Steipnitz and provided a meeting and work place in a part of the St James trading estate in Chichester. The charity later became Scope West Sussex and moved to the present building in the early eighties. We are now known as The Point but keep our trading name as scope west sussex.
We are now one of the largest service providing charities in Chichester with up to 12 staff, 4 purpose-built buses and a fully equipped day centre.
The Charity will be forever grateful to its former manager, John Watson, who died recently. Over 20 odd years he moved the charity from a then traditional way of helping the severely disabled community to an enlightened, forward thinking model admired everywhere.
The Centre has a large central social room equipped with PCs and TV, Cinema and Karaoke systems. We have a kitchen suitable for wheelchair users. There are four washrooms, recently refurbished to the highest standards, with ceiling hoists and two powered changing benches.
A separate room is used for wii games and exercise. A PC room provides a quiet area to study or check your emails and the new sensory room has
just opened up across the corridor. Of course, we have offices and meeting rooms.
The centre is managed by Clare Goff and administered by Sue Way. There are usually 12 fully qualified part-time staff. Some are mainly carers (for members who attend without their own), some are mainly activity organisers, some drive the buses – but all can multitask.

It is a noisy happy place and in better times we will be happy to show you round.