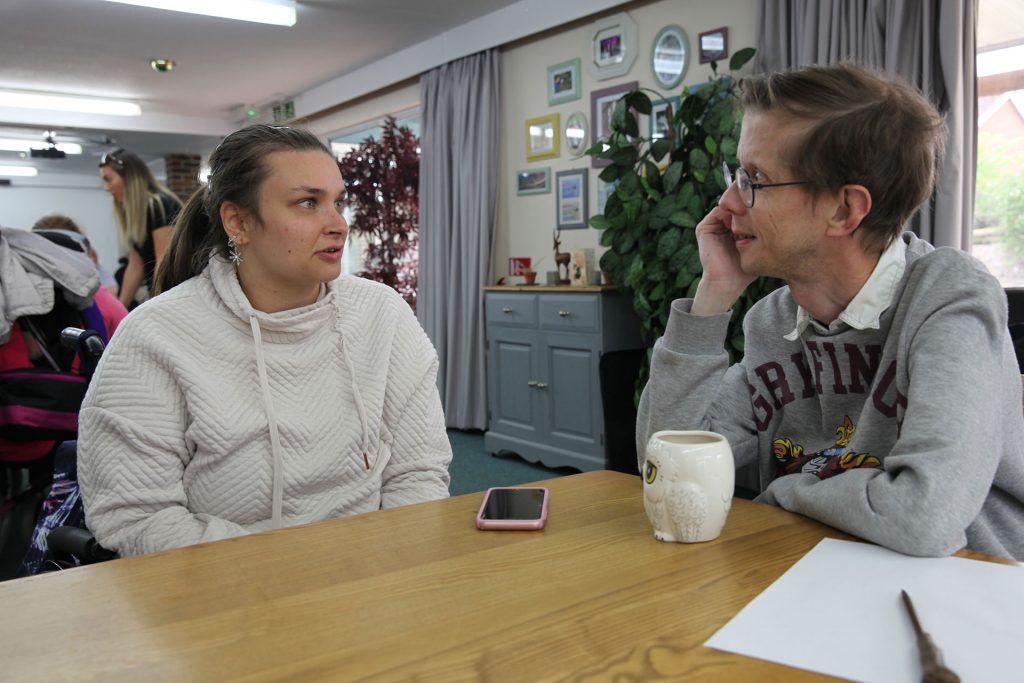 Our members have physical disabilities
The Point helps them to achieve greater independence.
Provides opportunities to develop social skills.
Somewhere purposeful and enjoyable to attend whilst giving respite to families and carers.
Support to maintain and improve current abilities.
Can you Help?
The centre is a positive place, often noisy, always friendly, sometimes challenging, and very rewarding.
Participation in leisure activities is an ideal way of developing warm and positive relationships with other people and extending networks of friends. When people enjoy themselves together in a relaxed environment lots of good things can happen!
Volunteer
If you would like to volunteer give us a ring and we will show you round. Our activities are as varied as our members as you will see from our diary on the website.
You can volunteer for a day or just a particular activity.
If you have any skills or hobbies you would like to share with our members we would love to hear about them. Just phone or email – see contact us
Fundraising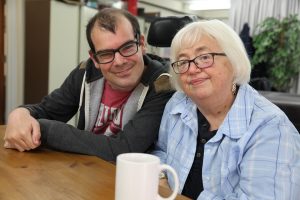 We are a local charity. We are completely independent and have no connection with Scope or have any political or religious affiliations.
The Point covers day to day salaries and expenses from member's daily fees, special care charges and a small income from two charity shops.
All the funds required to replace buses, purchase or update equipment and provide new facilities such as the PC rooms come from the efforts of staff, members, families and trustees.
This may be from bring and buy stalls, sponsored events, evenings at the centre and so on.
The Point is also successful in obtaining grants from charitable trusts.
For example: Local charities such as Friarsgate Trust, Bassil Shippam Trust and Hall and Woodhouse contribute generously.
Larger projects have attracted national funders such as: Clothworkers Company (£10,000 for the PC Rooms). Ernest Kleinwort (£7,500 for a bus), Leathersellers' Company (£10,000 for a bus), Percy Bilton Trust (£8,000 for equipment). More recently, the National Lottery has granted us £9,000 towards a complete refurbishment of our washrooms and Government Covid Community Fund has contributed £31,000 towards our survival in difficult times
Every little helps. If you wish to donate to the Point or to act as a sponsor when we are holding an event you can do so directly by sending a cheque to our address or by using your credit card – log on to www.justgiving.com/scopews
Legacies
In the past we have been grateful to receive legacies from supporters who have kindly remembered The Point in their wills.